We don't normally ask that people tell us ahead of time whether they plan to come to a meeting, but this one is special, because on 15 February 2017, we'll be recording!
"Your Words, Your Voice": In the Recording Studio with Izolda Trakhtenberg
You asked for it, and we're making it happen! Participants in Izolda's "Speak Your Words" workshop said they'd love the opportunity to record a brief snippet of their work. To make this happen for the 15 February session, Izolda needs you to send her your selection in advance, so she can put it onto the teleprompter. All the instructions are in the attached PDF below, with a summary of instructions below that.
Instructions for providing your selection:
To prepare, please select five key lines out of your story (or a short poem) that you want to record. Please limit your selection to five lines. It will take longer than you believe to record just these few lines.
You will want a pivotal moment but one that doesn't give away any spoilers. When choosing your material, try for a scene with a couple of characters talking. Practice the lines of your possible choices a few times before you make your final selection. You want to be excited about what you read so it sounds fresh in your recording.
Once you choose your lines:
1. Please copy and paste them into a Word (or other word processing)
document.
2. Make sure you put the title of your work at the top of the Word document.
3. Select Save As: and save the document as a text file (with a .TXT extension).
a. Save the document as "[YourFullName].TXT
4. Send the file to Izolda@gmail.com so I can load it on my teleprompter for you to
use when we record.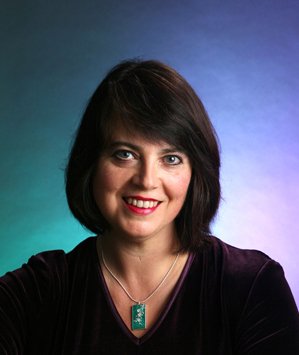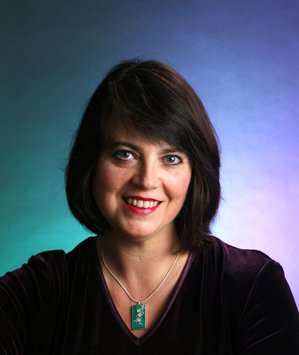 About Izolda: With over twenty years of experience working with clients like NASA, the National Geographic Society, and the American Association for the Advancement of Science, Izolda Trakhtenberg specializes in narration, audiobooks, foreign languages (Russian and Spanish), characters, and accents. She just completed her most recent audiobook project, "The Ghost Next Door: A Love Story" for best-selling author Ginny Baird. Her next audiobook projects will be her own two books, "The Fiddler's Talisman" and "Life Elements: Transform Your Life with Earth, Air, Fire, and Water."
She recently narrated online coursework for Project Head Start and the NASA movie, "Breathable: NASA Monitors Our Changing Air Quality." She is also a music teacher and has a great deal of experience teaching people how to sing and how to speak in public. She presents her "Work in Harmony" team building and creativity workshops to corporations all over the country. She helps participants develop the confidence to communicate, build community, and share their work in a meaningful and masterful way. Visit her website at http://IzoldaT.com
***
This and all meetings are open to the public and free to MWA members and first-time guests. All others may pay $5.00. Annual dues to MWA are $40.00 and include other benefits on top of monthly attendance. MWAA meets the third Wednesday of every month at 6:30pm in Room 205 at Maryland Hall, located at 801 Chase Street, Annapolis, MD 21401.