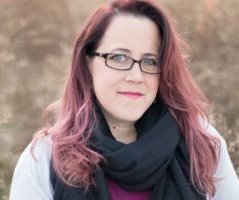 Most fiction writers spend a lot of time negotiating and then renegotiating how to assemble the seemingly endless amount of swirling ideas into a coherent story. Topics like external conflict, revisions, more revisions, editing, passive voice and dialogue, as well as how to manage time and approach a query letter, are often swirling around in a writers mind at the same time. Accomplished local writer, Brigid Kemmerer, will be walking us through a handful of helpful tips to help ease the mind of any writer as we all sift through the details and learn from each other in this interactive presentation. Bring your questions, as well as successful writer tips you, too, have heard! 
To register for this online Zoom meeting, visit
https://us02web.zoom.us/meeting/register/tZMtcuCgpz8jE9EpbkrjLEjaRCD2QlHOJ62q.
Brigid Kemmerer is the New York Times bestselling author of dark and alluring Young Adult novels like A Curse So Dark and Lonely, More Than We Can Tell, and Letters to the Lost (Bloomsbury), as well as paranormal YA stories like The Elemental Series and Thicker Than Water (Kensington). A full time writer, Brigid lives in the Baltimore area with her husband, her boys, her dog, and her cat. When she's not writing or being a mommy, you can usually find her with her hands wrapped around a barbell. To learn more about Brigid, visit www.brigidkemmerer.com.