Local playwright, director and educator Randy Baker has agreed to speak at the Maryland Writers Association Annapolis Chapter meeting on Wednesday February 19, 2014. The speaker is the co-Artistic Director of Rorschach Theatre, is on the faculty of American University, as well as the National Conservatory of Dramatic Arts, and is a member of The Playwright's Arena. Randy also offers classes through the Writer's Center in Bethesda. He will speak on his experiences and success as a playwright.
The meeting is open to the public and free to MWA members and first-time guests. All others may pay $5.00. Annual dues to MWA are $40.00 and include other benefits on top of monthly attendance. MWA meetings meet the third Wednesday of every month at 6:30pm in room 205 at Maryland Hall. Maryland Hall is located at 801 Chase Street, Annapolis, MD 21401. For more information visit: www.marylandwriters.org.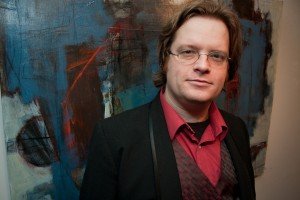 About the speaker: Besides writing and directing for the Rorschach Theatre, Randy Baker has directed for Source Theatre, Inkwell Theatre, First Draft, NCDA's Actors Repertory Theatre, Wayward Theatre, Cherry Red Productions, American University, Imagination Stage and Young Playwrights Theater. Randy grew up overseas, mostly in Malaysia and Singapore and came back to attend the University of Richmond. He moved to Washington DC in 1997 and currently lives in Adams Morgan with his wife, costume designer Debra Kim Sivigny. He received his MFA in creative writing from Goddard College and is a member of the Dramatists Guild of America. For more information about the speaker, see www.rorschachtheatre.com/about-us/tribe/randy-baker/ and randybakerdc.wordpress.com.