MWAA is proud to welcome Rafael Alvarez on Wednesday, October 19th at 6:30 p.m.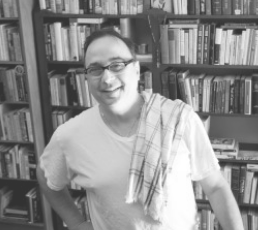 Journalist, author, screenwriter, member of the Seafarers International Union of North America: Rafael Alvarez has done it all, and he'll be sharing some of those experiences with us.
Alvarez is a tireless chronicler of the under-represented, roving the streets of Baltimore with a disposable camera to collect faces and stories that emerge unpredictably throughout his work.

Come hear one of Baltimore's favorite sons talk about working the city desk for the Baltimore Sun back in its heyday; writing his memoirs (Hometown Boy and Storyteller), short story collections (The Fountain of Highlandtown, Orlo and Leini, Tales from the Holy Land), and essays (Crabtown); and dealing with the unique–and often maddening–demands placed on Hollywood's writers for large and small screens.
***
This and all meetings are open to the public and free to MWA members and first-time guests. All others may pay $5.00. Annual dues to MWA are $40.00 and include other benefits on top of monthly attendance. MWA meetings meet the third Wednesday of every month at 6:30 p.m. in Room 205 of the Maryland Hall, located at 801 Chase Street, Annapolis, MD 21401.