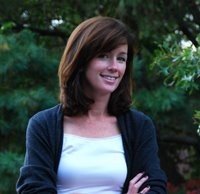 Annapolis/Anne Arundel County Chapter Maryland Writers' Association November 16, 2011 Meeting With Murder Mystery Writer Tracy Kiely
The Annapolis/ Anne Arundel County Chapter of the Maryland Writers' Association (MWA) will host Murder Mystery writer Tracy Kiely on Wednesday, November 16, 2011 at 6:30 p.m. in room 205 at Maryland Hall. The Severna Park resident will discuss her murder mystery genre and her published books during the meeting. Some of her published works are Murder On the Bride's Side, Murder at Longbourn and her most recent book, Murder Most Persuasive. Kiely is a devotee of Jane Austen and she pays homage to the classic novelist throughout her own works. Fans can learn more about the author at www.tracykielymysteries.com.
The meeting is open to the public and free to MWA members and first-time guests. All others may pay $5.00. Annual dues to MWA are $40.00 and include other benefits on top of monthly attendance. MWA meetings meet the third Wednesday of every month in room 205 at Maryland Hall. For more information visit: www.marylandwriters.org.