Local author and journalist Yvonne Medley has agreed to speak at the Maryland Writers Association Annapolis Chapter meeting on Wednesday May 21, 2014. She will speak on how to create the voice and vibe of your characters as well as the pros and cons of traditional publishing vs. self-publishing, her personal experience with both.
The meeting is open to the public and free to MWA members and first-time guests. All others may pay $5.00. Annual dues to MWA are $40.00 and include other benefits on top of monthly attendance. MWA meetings meet the third Wednesday of every month at 6:30pm in room 205 at Maryland Hall. Maryland Hall is located at 801 Chase Street, Annapolis, MD 21401. For more information visit: www.marylandwriters.org.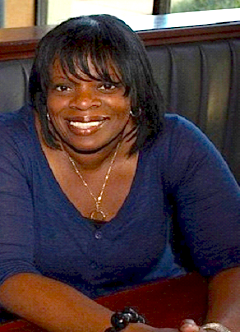 About the speaker: Yvonne Medley is also founder of the Life Journeys Writers Club, Inc. (a nonprofit 501(c)(3) organization) and the author of several books. She conducts her Life Journeys Writing Workshops, designed to empower/encourage incarcerated men and women as well as youth and adults, and fellow writers within the general population. She wrote The Prison Plumb Line (2011), a novella with a play and a feature film option in the works; God in Wingtip Shoes (2012), a novel; and its prequel, Jubi Stone: Saved by the Vine (2013), a novel, dedicated to Domestic Violence Awareness due to Medley's personal experience featured in the book. Medley has worked on staff at The Washington Times and freelanced for several publications, such as The Washington Post, People Magazine, and Gospel Today Magazine. She also teaches English as a Second Language and Adult Basic Education to adult learners. For more information on the speaker's work, see www.yvonnejmedley.com and www.lifejourneyswritersclub.com.