March 20th at 7pm join us and speaker Susan Moger as she will give the presentation "Shaping the Story of You: From Memories to Memoir".  If you are writing to release your memories, distill their meaning, and shape them into stories, this can be the most surprising and meaningful writing you will ever do. But first it's necessary to subdue the critical side of your brain that can second guess you into silence. Drawing on ten years of teaching autobiographical and memoir writing, Susan will lead exercises designed to distract the internal critic, and others to coax out the memories in everyday "things"—papers, old photos, books, recipes, tools, clothing, music, scents, and tastes.
She will also share strategies for finding patterns in the stories of your life and discuss the ways memoir authors such as Wayne Karlin, Eudora Welty, Tara Westover, and Frank McCourt shaped their published memoirs: Rumors and Stones, One Writer's Beginnings, Educated, and Angela's Ashes.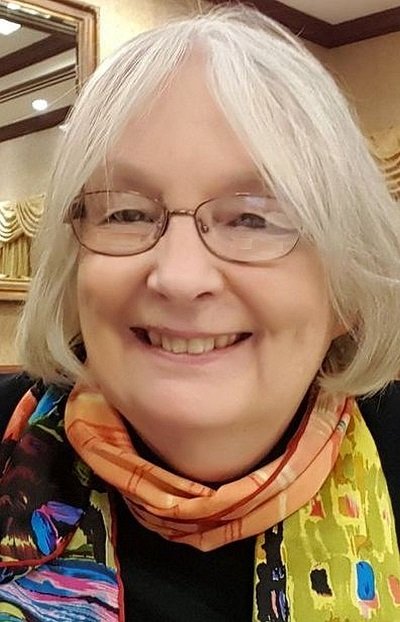 Susan's novel Of Better Blood (Albert Whitman, 2016) was inspired by a family story; her published short fiction and poetry is rooted in family settings and events. "Life on Fire," is her in-progress memoir of working for the New York Fire Department, in the 1980s. Her award-winning nonfiction book Teaching the Diary of Anne Frank was published by Scholastic in 2009. She has received an individual artist grant from the Maryland State Council on the Arts. Her short fiction and poetry have been published in The New York Times, The Bellevue Literary Review, Café Solo, and Texture.
Susan is a freelance editor and writer and an adjunct instructor of writing at Anne Arundel Community College. She has worked as a Senior Editor at Scholastic Inc. and was the first woman editor of the NY Fire Department's training journal.
Learn more about Susan from her author page on Facebook, her Twitter account, @SusanMoger, and her website https://www.susanmoger.com/
---
This and all meetings are open to the public and free to MWA members and first-time guests. All others may pay $5.00. Annual dues to MWA are $40.00 and include other benefits on top of monthly attendance. MWA meetings meet the third Wednesday of every month at 7:00 p.m. in Room 205 at Maryland Hall, located at 801 Chase Street, Annapolis, MD 21401. For more information visit: http://www.marylandwriters.org