There's a lot going on in the world right now, and your work in progress—the one you obsessed about in the before time—has come to a halt. In this practical, participatory workshop, publishing and writing experts Valarie Austin and Katherine Pickett share innovative tools and techniques to help you restart your writing. We'll dig into three areas: defining your Mission; recapturing Inspiration; and diversifying your target Audience. Equipped with these MIA resources, you will be ready to plunge back into writing with renewed dedication. This workshop is perfect for anyone feeling stuck and looking for new ways to get their writing mojo back.
To register for the online Zoom meeting, visit
https://us02web.zoom.us/meeting/register/tZMtcuCgpz8jE9EpbkrjLEjaRCD2QlHOJ62q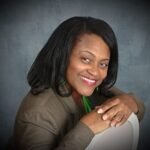 Valarie R. Austin is the President of Vauboix Publishing LLC and author of The Student's Comprehensive Guide For College & Other Life Lessons. The book helps high school students to navigate careers and college. Her college readiness blog articles are available on her author's pages at Amazon.com, LinkedIn.com and Goodreads.com. Valarie also conducts career and college readiness as well as nonfiction workshops. For more information, contact her at info@vauboixpublishingllc.com.
Katherine Pickett is the owner of POP Editorial Services LLC, where she offers copyediting, proofreading, and developmental editing to authors and publishers across the country. She is the author of the award-winning book Perfect Bound: How to Navigate the Book Publishing Process Like a Pro and Freelancing as a Business: 7 Steps to Take Before Launch Day. Her articles have appeared on Publishing Perspectives, JaneFriedman.com, Writer Beware, IBPA Independent, and elsewhere in print and around the web. Find her blog at www.thePOPnewsletter.com.