Join us! Sara Megibow is a literary agent who has worked in publishing since 2006 and is passionate about the data analysis that drives profit strategy for authors. We'll talk about how book formats, distribution, subsidiary rights and publicity drive profit in traditional publishing. And we'll tailor it for today's market…it's 2022 – what's impactful in print, ebook and audiobook this year? What are B&N, Amazon.com, libraries, independent bookstores, etc. looking for right now? How hot are Hollywood deals and translation deals? And how do all these elements affect our authors? 
To register for this online Zoom meeting, visit
https://us02web.zoom.us/meeting/register/tZMtcuCgpz8jE9EpbkrjLEjaRCD2QlHOJ62q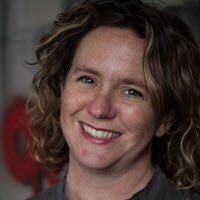 Sara Megibow is a literary agent with kt literary out of Highlands Ranch, CO. She has worked in publishing since 2006 and represents New York Times bestselling authors including Rebecca Roanhorse, Casey McQuiston, Roni Loren, Margaret Rogerson and Jason M. Hough. Sara specializes in launching debut authors and working on long-term career development and profit strategy with them. She is a graduate of Northwestern University with degrees in Women's Studies, Gender Studies and American History. Always LGBTQIA+ Friendly!