To start the new year off right, at our 20th January meeting we'll get our creative juices flowing with this interactive workshop from Izolda Trakhtenberg. Don't miss it!
Flash Your Fiction!
What comes first–dialogue, characters, plot, or setting? Any of these can inspire us to create or present stumbling blocks to putting words on a page. What would happen if we removed the need for determining who, what, and where? What if someone handed them to us? Would our writing process change? How would we find creative ways to integrate potentially unrelated items into a cohesive tale? To achieve this, we must free our imaginations and think differently.
To access our creative fire, we will use prompts discussed during a brainstorming session to spark our creativity and blast through any obstacles during this writing workshop.
The brainstorming session will include:
Incorporating objects, locations, and characters into micro-stories or poems
Writing compelling dialogue
Focusing on characterization
Focusing on plot development and resolution
The writing workshop will include:
Attendees producing three short pieces
Presenting our pieces and processes in a supportive environment
Be sure to bring a pen and paper, laptop, tablet, or other favorite writing implement to this interactive workshop!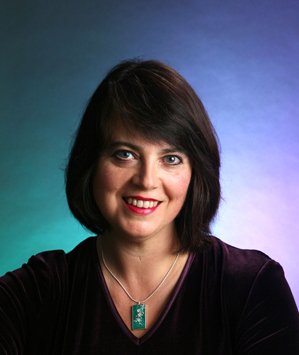 Bio: Former MWA–Montgomery County chapter Vice President and author Izolda Trakhtenberg has conducted workshops and presentations for over 20 years. She released her first book, Life Elements: Transform Your Life with Earth, Air, Fire, and Water, in 2008. Her first book in the Fairy Godmother Diaries series, The Fiddler's Talisman, was released in 2011. She is currently editing the second book in the series, "The Piano's Key."
In 2011, Izolda completed a flash fiction project where she wrote a micro-story from a prompt word every day for a year. She challenged herself to complete every story within one minute. The Sixty Second Story project resulted in 365 stories, some of which have been turned into film shorts. Find more about Izolda at http://IzoldaTWriter.com.
————–
This and all meetings are open to the public and free to MWA members and first-time guests. All others may pay $5.00. Annual dues to MWA are $40.00 and include other benefits on top of monthly attendance. MWA meetings meet the third Wednesday of every month at 6:30pm in room 205 at Maryland Hall. Maryland Hall is located at 801 Chase Street, Annapolis, MD 21401.