Be sure to join us on June 15th, when we'll be holding chapter elections for the upcoming year; members must be present at the meeting to vote.
But the real draw is that popular workshop leader Izolda Trakhtenberg joins us again, this time to help us improve in reading our own work aloud.
Speak Your Words!
Authors have many avenues to share and promote their work: live readings, podcasts, audio books, book signings, interviews, and book trailers. Yet many authors hesitate to speak their words out loud. This presentation provides techniques to establish voice, character, reading flow, and the confidence to read aloud.

Learn ways to use your voice to improve and sell your writing!
Maryland voiceover artist and narrator Izolda Trakhtenberg introduces workshop participants to characterization and voicing for presenting their work out loud. This skill set applies to poetry as well as prose.
In this Presentation and Interactive Workshop, learn how to:
Start voicing and developing characters vocally
Apply proper breathing, projection, enunciation, inflection, and emotion when reading work aloud
Develop the confidence to bring out a nuanced and authentic reading
Please bring six to eight lines of your written work to read aloud. Dialogue is preferable. Also bring a bottle of water to stay hydrated.
About the Speaker: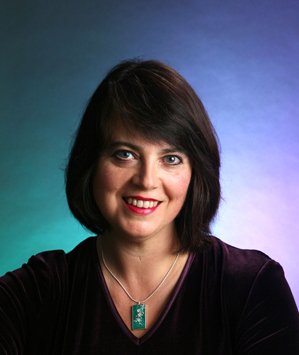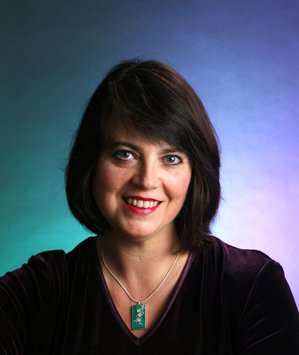 With over twenty years of experience working with clients like NASA, the National Geographic Society, and the American Association for the Advancement of Science, Izolda Trakhtenberg specializes in narration, audiobooks, foreign languages (Russian and Spanish), characters, and accents. She just completed her most recent audiobook project, "The Ghost Next Door: A Love Story" for best-selling author Ginny Baird. Her next audiobook projects will be her own two books, "The Fiddler's Talisman" and "Life Elements: Transform Your Life with Earth, Air, Fire, and Water."
She recently narrated online coursework for Project Head Start and the NASA movie, "Breathable: NASA Monitors Our Changing Air Quality." She is also a music teacher and has a great deal of experience teaching people how to sing and how to speak in public. She presents her "Work in Harmony" team building and creativity workshops to corporations all over the country. She helps participants develop the confidence to communicate, build community, and share their work in a meaningful and masterful way. Visit her website at http://IzoldaT.com
****
This and all meetings are open to the public and free to MWA members and first-time guests. All others may pay $5.00. Annual dues to MWA are $40.00 and include other benefits on top of monthly attendance. MWA meetings meet the third Wednesday of every month at 6:30pm in room 205 at Maryland Hall. Maryland Hall is located at 801 Chase Street, Annapolis, MD 21401.