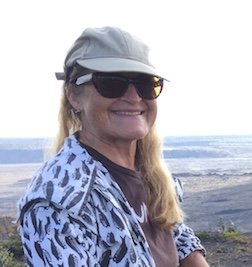 More of us are traveling more frequently these days, heading to exotic locales and experiencing other countries and cultures, often in surprising and unplanned ways. Those adventures are ripe for use in freelance travel articles and other stories.
Long-time D.C. journalist, author, and freelance writer L. Peat O'Neil joins MWAA on Wednesday, May 17th to lead us in a hands-on writing workshop to move "From Journal Entry to Travel Article". Peat will have us work from a 400-word raw text to shape an engaging and appealing travel story. Along the way, she'll give us some hints about what it takes to establish a travel-writing brand.

About the Speaker: Most recently, L. Peat O'Neil is the author of Pyrenees Pilgrimage, Walking Across France, published in 2010, an account of her solo walk on the Camino Frances from the Atlantic Ocean to the Mediterranean Sea along the Pyrenees Mountains. She is a Fellow of the Royal Geographical Society. Other books include Travel Writing, A Guide to Research, Writing and Selling and Travel Writing, See the World. Sell the Story, and her short fiction has appeared in a variety of journals and anthologies. She wrote for the Washington Post for almost 20 years, and has taught writing seminars at a number of universities, including current writing seminars at the Writer's Center.
***
This and all meetings of the Annapolis chapter of the Maryland Writers Association is held the third Wednesday of the month starting at 6:30 p.m. in Room 205 of the Maryland Hall, 801 Chase Street, Annapolis, MD. Meetings are free to MWA members and all first-time attendees; all others may pay $5. To find out more about MWA, visit the website at: http://marylandwriters.org/index.php?bypassCookie=1