(NOTE: June's meeting will be held in Room 211 of Maryland Hall.)
Like it or not, social media is a crucial part of building an author's reading audience, but for many of us, social media remains an inscrutable mystery. Move from mystery to mastery by joining us at the Maryland Hall on Wednesday, June 21st to find out how you can use social media to propel your writing, find your tribe, and grow your own audience with tips and tricks from Amy Mascott. Whether you are new to social media or a seasoned vet, you're bound to walk away with some tips and tricks that will work for you.
AGENDA:
The PLAN: welcome & why we're here
Step back: blogs; your purpose; your plan
Blog posts–content is KING: structure; SEO; photos; ed cal
Branding: appearance; social; bio
Spreading the word: twitter; pinterest; facebook; instagram; youtube
Growing readership: online; offline; consistency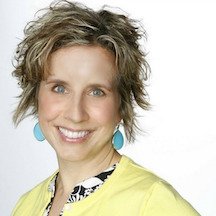 About the Speaker: Since 2008, Amy Mascott has managed teachmama.com, where she shares tools and resources families can use to be the best teachers they can be for their children. Amy has harnessed the power of social media platforms like Twitter, Facebook, Pinterest, Instagram, and YouTube to build her network from the ground up, now reaching over 5 million users each month.
****
This and all meetings of the Annapolis chapter of the Maryland Writers Association is held the third Wednesday of the month starting at 6:30 p.m. in Room 205 (in June, Room 211) of the Maryland Hall, 801 Chase Street, Annapolis, MD. Meetings are free to MWA members and all first-time attendees; all others may pay $5. To find out more about MWA, visit the website at: http://marylandwriters.org/index.php?bypassCookie=1